The results of programming contests in ISTU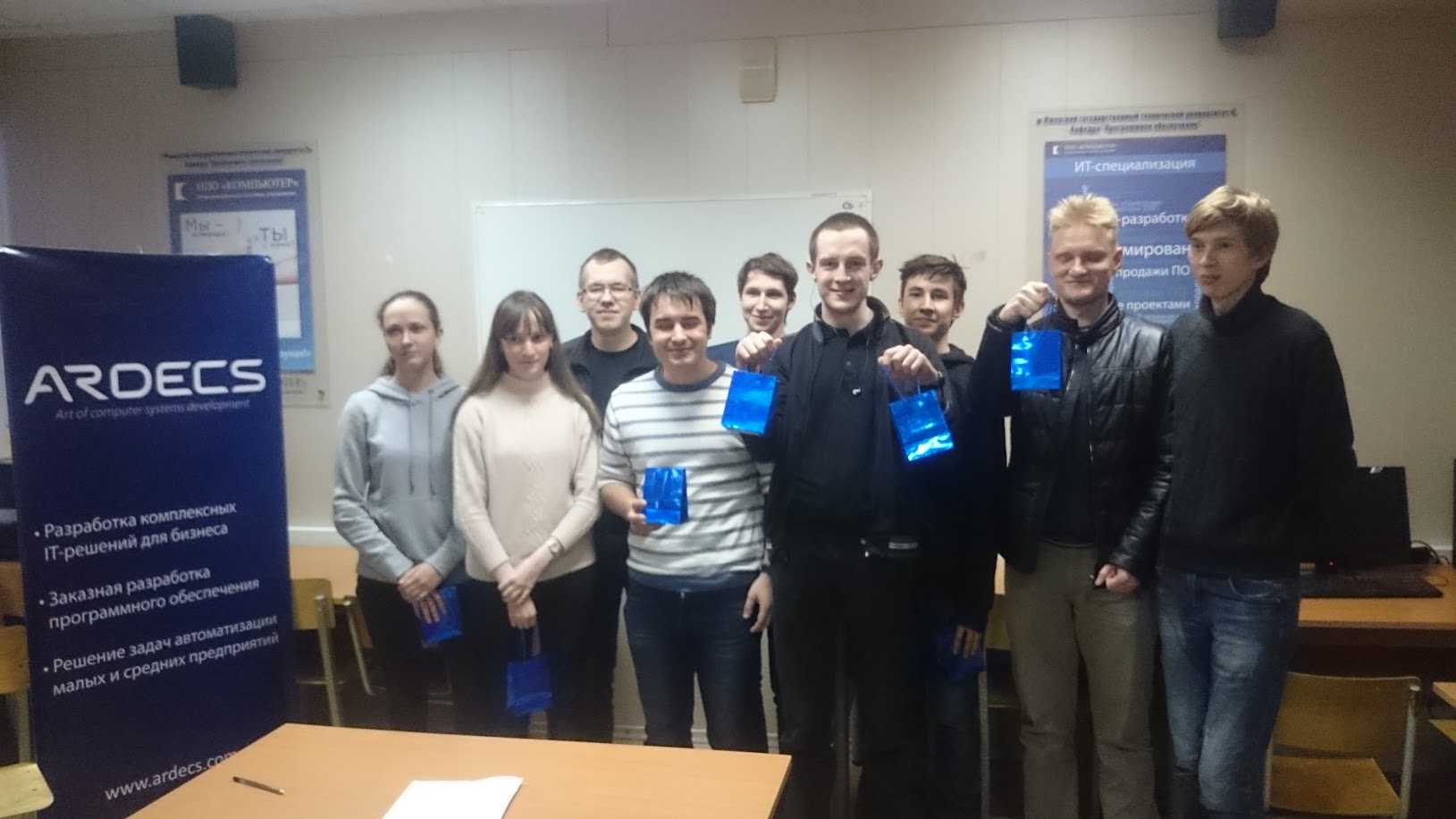 The Tournament of first-year students was held on Saturday, April 21. The purpose of the tournament was to introduce young people to similar contests and to attract them to participate in following contests.
The qualifying online-tour of the XXII Ural Championship was held the next day in the walls of IzhSTU, the tour was sponsored by the Ardecs company. Who coped with the tasks of the qualifying round and who will get to the Ural Championship, please read below.
Six teams took part in the qualifying round including the team of developers of the Ardecs company - "Plushki". The teams were asked to solve 11 tasks; as the participants discussed later, the tasks were simple, the main difficulty was to estimate the time for solving the tasks.
The Plushki team has solved 8 tasks, other teams solved no more than two. For this reason it was decided to declare the Plushki team out of the contest and reward the rest teams. In addition to the selection for the Ural Championship, the aim was also to support young teams and motivate them with sponsor's gifts.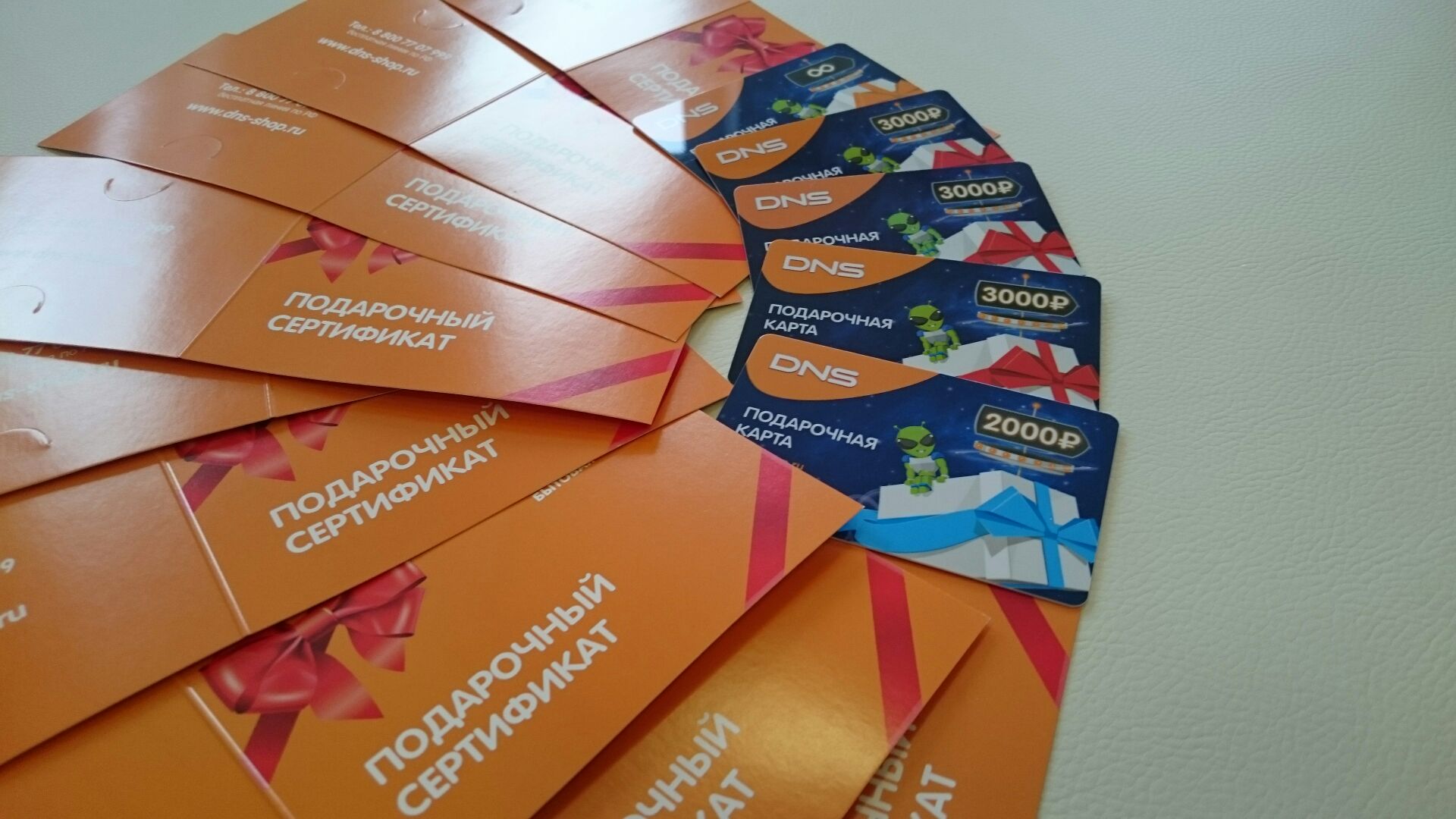 So, congratulations to the winners of the qualifying online-tour:
1st place was taken by the team consisting of:
Kovalev Alexander,
Pozdeev Maxim,
Khairullina Alfia.
2nd place was taken by the team consisting of:
Sentyakova Maria,
Gafina Julia,
Rusaeva Elena.
3rd place was taken by the team consisting of:
Korchemkin Nikita,
Yapparov Ruslan,
Golovkov Yaroslav.
The sponsor, the Ardecs company, has awarded winners of the qualifying round, all participants received valuable gifts.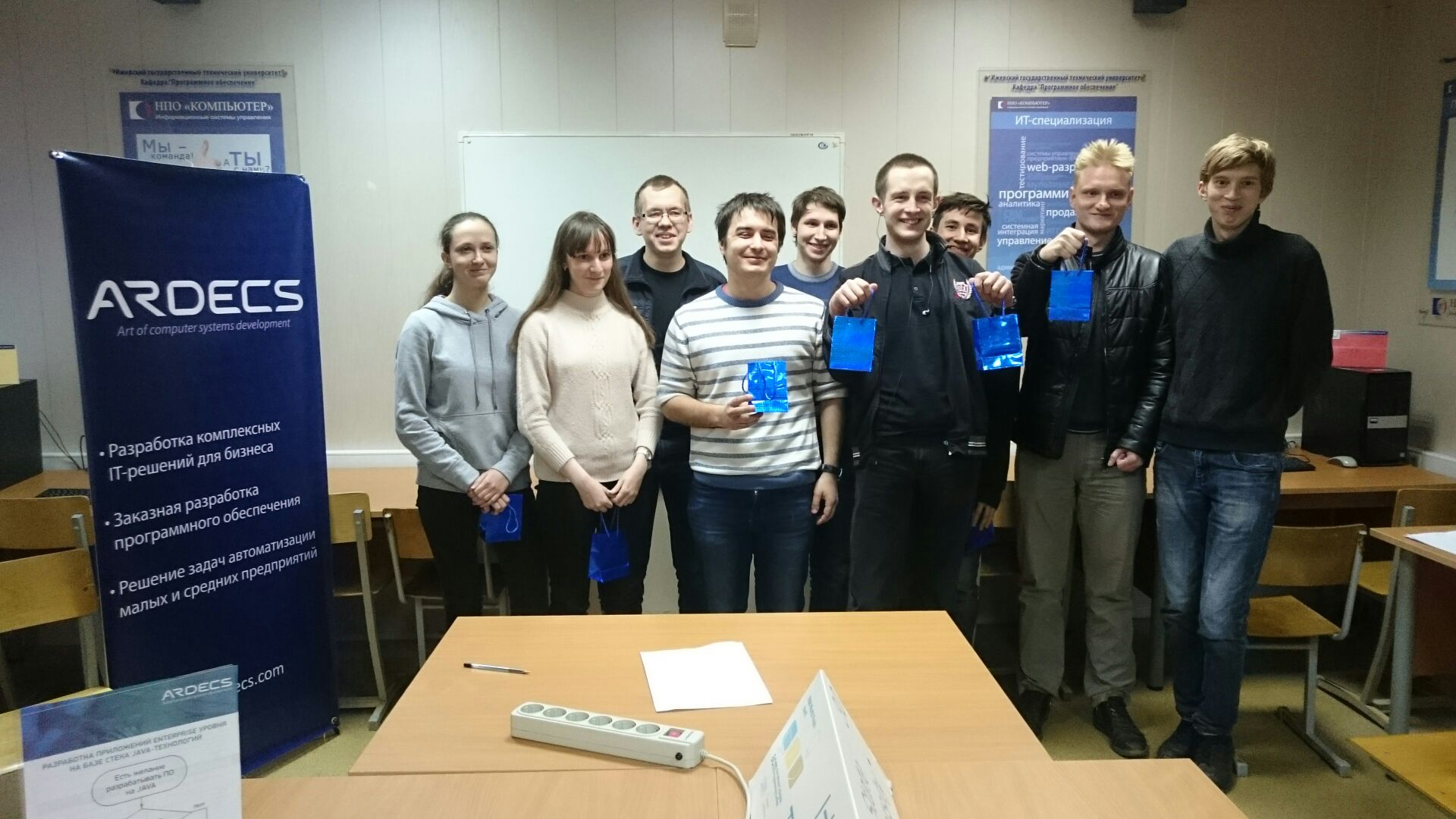 There was a traditional analysis of tasks after the contest. It was also organized by the developer of the Ardecs company, Pavel Abizyayev, who shared some technical information:
The selective online-round for the Ural Championship was held on April 22. The tasks were prepared by the Taganrog group of authors: Sergey Tarasov, Dmitry Lys, Bogdan Bugayev and Eduard Bystrov. I helped them to edit the tasks, write solutions for Java 8 and translate the tasks into English.

Last year on the tour in Taganrog 3 tasks were not solved. So this year the authors have prepared only one difficult task. However only one team was able to complete all tasks before the end of time (4 hours). In general the set of tasks was high-quality: a team of any level could find an interesting task, the conditions were short and clear, there were no pitfalls in the tasks, the tasks were precisely on programming skills and did not require non-standard theoretical knowledge.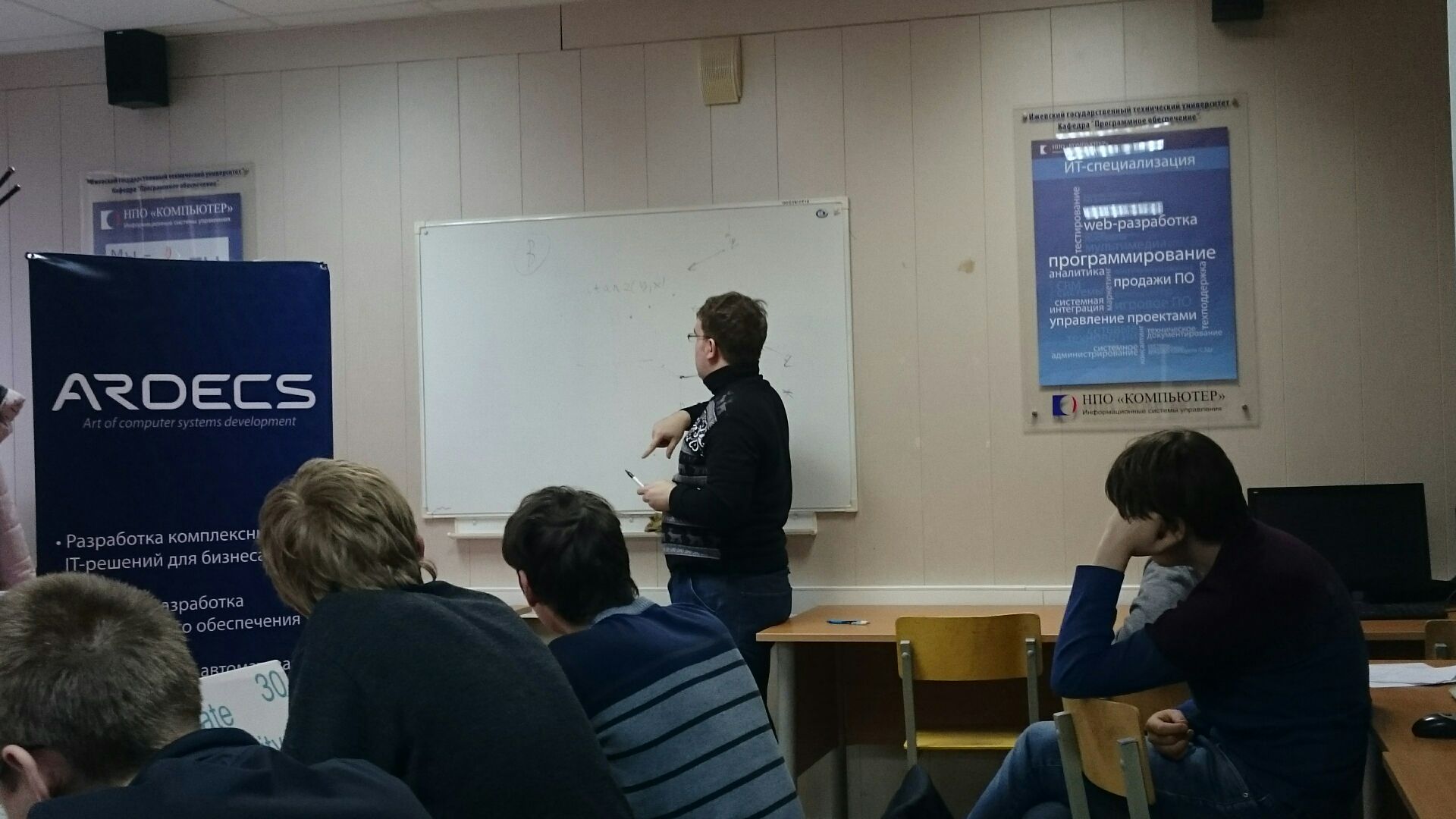 The Ural Championship XXII, which qualifying events were contests, will take place in Ufa on May 11-13, 2018. "Plushki" team has successfully passed all the tests and started its preparations to participate in the Championship. We wish the best of luck to our colleagues!