Ardecs on IT Drive 2019
27.08.2019 was one of the most exciting events of the year – the third karting tournament IT Drive 2019.
Our champion Alexey Likhachev won the individual competition, and our team took the third place in team competition.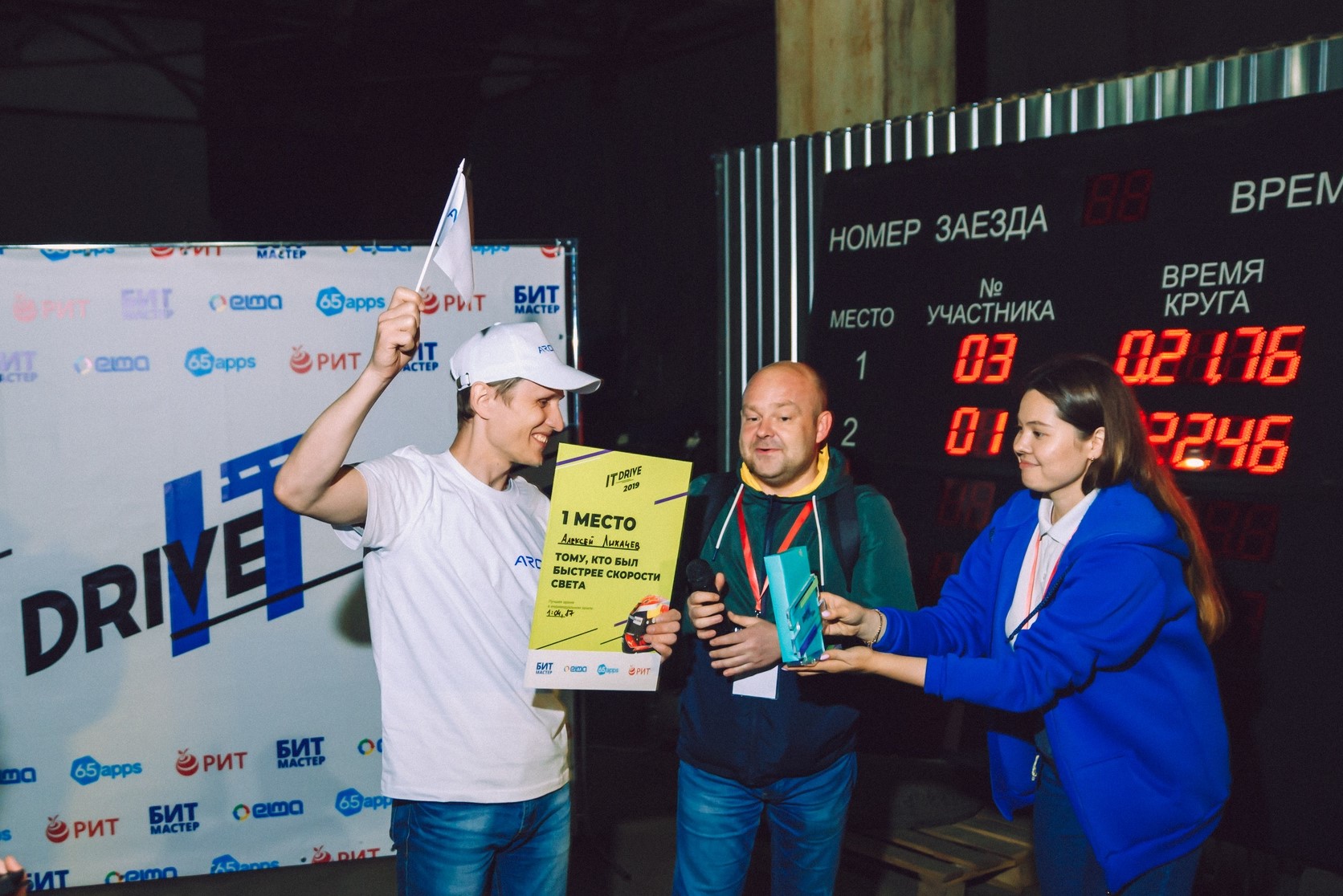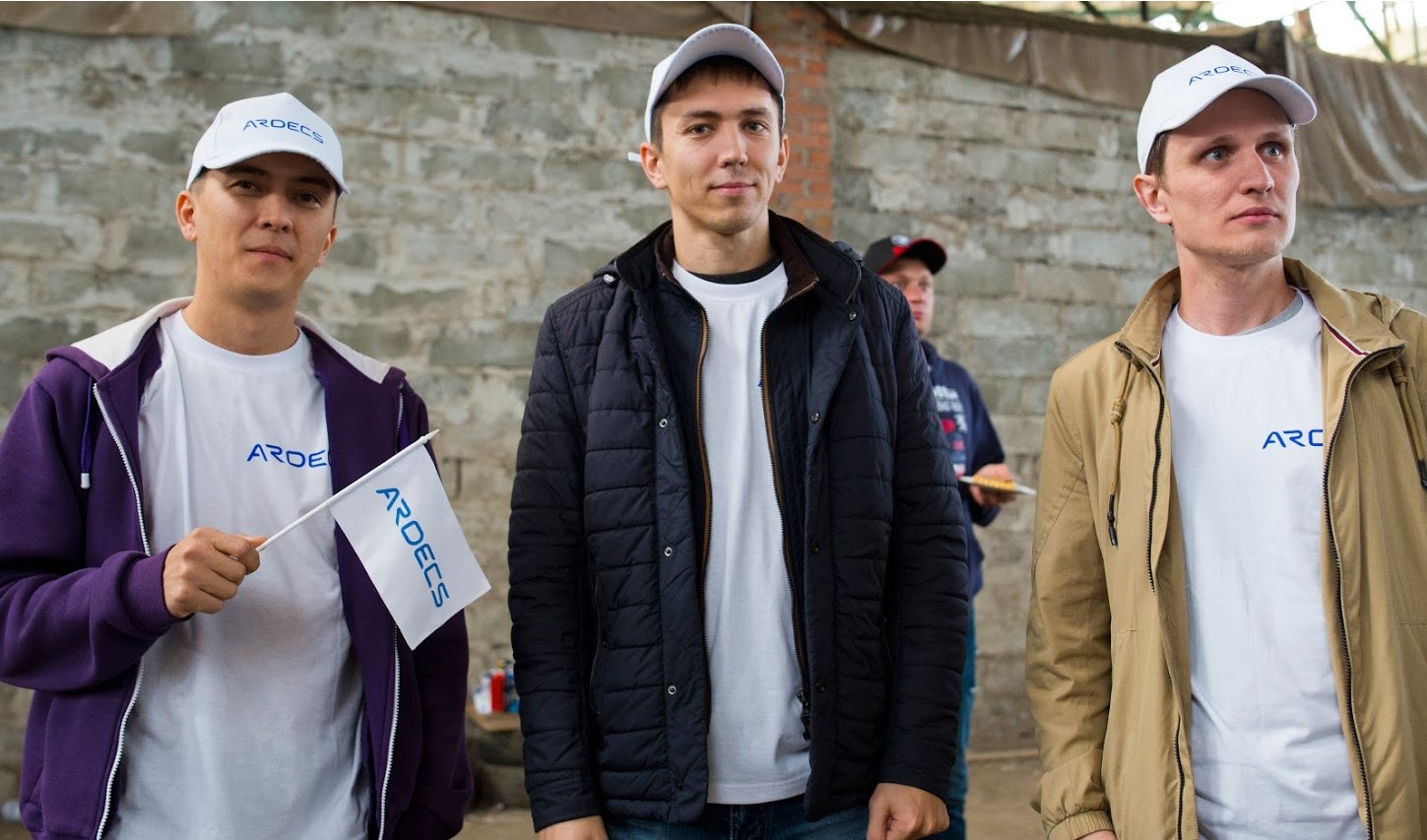 We would like to say a big thank you to everyone who made it possible for all competitors and spectators to enjoy this event and share our racers' impressions.
I attended a spectacular event – a karting competition among Izhevsk IT companies "IT-Drive 2019". The roaring of engines, the screeching of tires, the music and the wonderful racers and spectators. All karts were fast. A dozen of people were close to setting a record for one lap of the race.

Our team took the third place with a total laptime of 3:26,98. After the first race we could only hope for ¼: there were lots of fast drivers who nailed every turn of the track. I was lucky to win the individual competition with a laptime of 1:04,87 for three laps. It was incredible.

Thank you to the organizers and competitors for such an exciting and positive event at the end of the summer!

Marina, thank you and Artyom for the organization and support!

You are doing a great job.
Alexey Likhachev
I've participated in IT Drive for the first time, as a spectator and as a competitor, and it positively impressed me. A great atmosphere, vibrant music, hookahs, tons of food. The organizers worked well to provide comfortable conditions for everybody. I respect the guys for the effort!

There were many great racers but our team managed to nab the third place, and our champion Alexey Likhachev won the individual competition (Great job!). I think it's not at all a bad start, but I can't get rid of the feeling that we could do better. Of course, there have been mistakes…we will try to correct them, practice more, and fight for the leadership in the next IT Drive!

All our colleagues watched the results online and supported us, and we could hear the guys from the stands across the whole track. Thank you guys for such a great cheering!!!
Nikolay Noskov
As soon as we came there I was impressed with such a professional level of organization of the competition. I was really tense during the races; it wasn't clear who would win. After I saw Alexey's results I was beyond emotional, and I'm sure it wasn't me alone. We have shown great results and it's cool.
Marat Yanabayev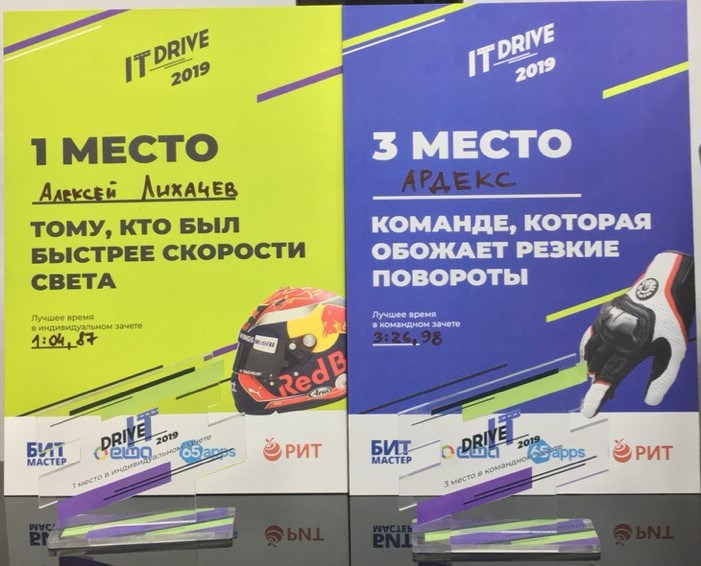 Our team's debut was incredible.